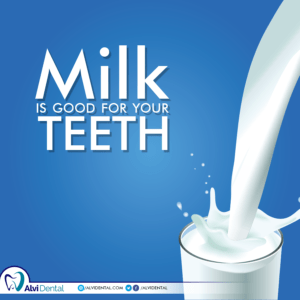 Milk isn't just for cookies; it's the unsung hero for your pearly whites! Plus, we've got a not-so-secret tip on keeping those smiles as bright as the Milky Way.
The Calcium Chronicles
Remember being told to finish your milk as a kid? Well, turns out, Mom wasn't just trying to get you to drink more liquids. Milk is a calcium powerhouse, and calcium is the MVP when it comes to building strong teeth and bones. It's like sending in the construction crew to fortify the enamel fortress around your teeth.
Calcium: The Superhero of the Dairy Universe
Picture this: Your teeth are the superheroes, and calcium is their trusty sidekick, working tirelessly to fight off the evil forces of cavities and decay. So, the next time you're sipping on a glass of milk, imagine your teeth donning capes, ready to take on the dental villains lurking in the shadows.
The Lactose Lullaby
But wait, there's more! Milk isn't just a tooth-strengthening elixir; it also contains lactose, which helps neutralize acids in the mouth. It's like a soothing lullaby for your teeth, putting them in a sweet, protective slumber away from the dangers of acid attacks. So, every time you enjoy a dairy delight, you're essentially tucking your teeth in for a nap.
Milky Way Dental Destination
Now, here's where the plot thickens. While milk is your teeth's steadfast ally, it's crucial to ensure your dental fortress is standing strong. Enter Alvi Dental, your go-to dental haven for all things toothy!
We know, a dental visit might sound about as thrilling as a root canal, but fear not! The wizards at Alvi Dental aren't just experts; they're tooth fairies in disguise, ready to sprinkle a bit of magic on your smile. Regular dental checkups are like the superhero team-up your teeth need to stay in top-notch condition.
Unlock the Secret of the Smile Galaxy
Imagine a galaxy where every smile shines as bright as a supernova. Well, you don't have to imagine any longer; Alvi Dental is here to make it a reality! Schedule your dental checkup today and let the dental superheroes at Alvi Dental work their enchantment on your smile.
Remember, a glass of milk a day may keep the dentist away, but a visit to Alvi Dental ensures your smile is ready to light up the universe. Cheers to strong teeth, radiant smiles, and a Milky Way of dental delight!
Book Your Appointment at Alvi Dental Now
Here's to the Milky Way of smiles! 🌌😁

Schedule a Dental Appointment Now
We have two locations of Alvi Dental, one in Sindhi Muslim and the other on Khy-e-Shahbaz DHA, to schedule please select the preferred clinic and tentatively schedule an appointment, which will be confirmed later by our staff shortly