Milk is Always Good for your Teeth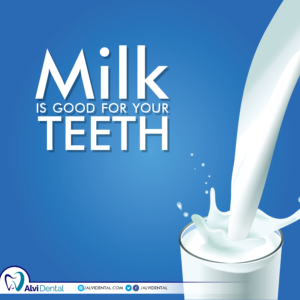 Calcium is a key component for building strong bones, as you probably know, and milk products are loaded with it. In fact, just 1 cup of milk provides almost 300 milligrams of calcium.
But that's not all; dairy products keep your teeth as healthy as your bones throughout your life. So, is milk good for your teeth? The answer is a resounding yes, and here's why.