Discover Excellence in Dental Implants at Alvi Dental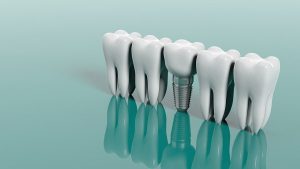 Welcome to Alvi Dental Hospital, where we redefine smiles with high-quality dental implants in Karachi. Our titanium implants serve as sturdy substitutes for missing tooth roots, offering unparalleled support for crowns, bridges, or dentures. When it comes to restoring your smile, choose a solution that feels natural, secure, and provides long-lasting benefits.
Why Choose Dental Implants?
Dental implants play a crucial role in revitalizing smiles for those who have lost teeth due to injury, disease, or decay. Unlike traditional solutions like dentures, implants offer a more natural and secure alternative. Surgically placed in the jawbone, these titanium devices become an integral part of your oral structure, mimicking the strength and stability of natural teeth.
Benefits of Dental Implants:
Natural Feel: Implants seamlessly integrate with your jawbone, providing a lifelike feel and function.
Enhanced Stability: Enjoy the confidence of securely anchored crowns, bridges, or dentures.
Durability: Our high-quality titanium implants ensure long-lasting results for a radiant smile.
Is Dental Implant the Right Choice for You?
Wondering if dental implants are suitable for you? The primary consideration is the availability of bone in your jaw. Our experienced dentists at Alvi Dental Hospital are here to assess your unique situation and guide you on whether dental implants are the optimal solution for your missing teeth.
Free Consultation with Our Specialists
Take the first step towards a revitalized smile by scheduling a free consultation with our specialists. During this session, our experts will evaluate your oral health, discuss your concerns, and provide personalized insights on the viability of dental implants for your specific needs.
At Alvi Dental Hospital, we prioritize your comfort, oral health, and overall well-being. Experience the transformative power of high-quality dental implants in Karachi. Rediscover your confidence and smile with us.
Visit our implant page for more information and frequently asked questions (FAQs) about dental implants.