Over a lifetime, how long does a person spend brushing their teeth?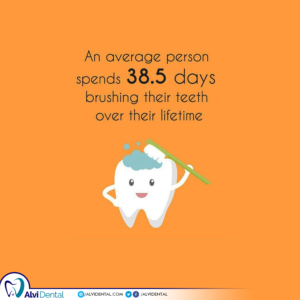 If you spend
two minute every morning and every evening
brushing your teeth, every day for 70 years,
Then you will have spent 35.5 days of your life brushing.
Put another way, if you could do a lifetime of brushing in one sitting, you'd be in the bathroom for over a month. At two minutes per day, this is about 0.1% of your life.