Alvi Dental Installs the First 3D CTBT machine in Pakistan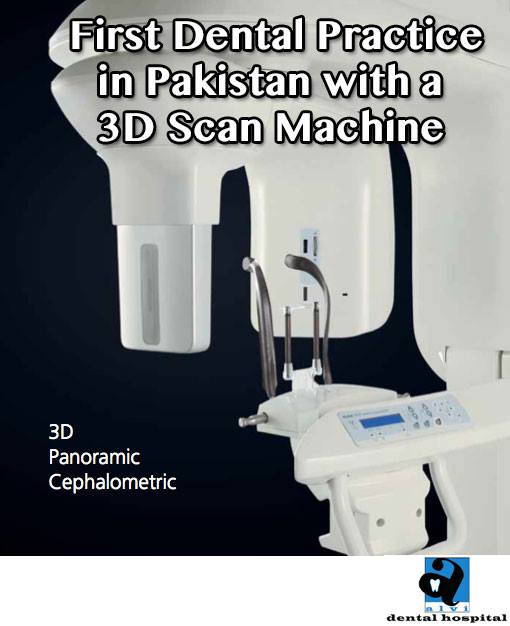 We're excited to share that Alvi Dental Hospital has received the much awaited Digital 3D Cone Beam scanning machine, a first installation in any dental practice in Pakistan.  The availability of a 3D machine is now considered a global standard for dental practice.
The advantages are breathtaking 
Traditionally dental x-rays (a 2D image/picture) though an amazing tool has its own set of limitations, but with the advent of 3D & CBCT technology a simple tooth 3D scan can reveal far more information to the accuracy of 76 micrometers than ever before possible
Which ensures cutting edge accurate diagnosis for Root canals, Implants, Orthodontics and Surgical issues the diagnostics utility of having a CBCT machine is endless
From having the First Dental Microscope in Pakistan, we now can easily lay claim to having the First Dental 3D/CT machine in Pakistan.