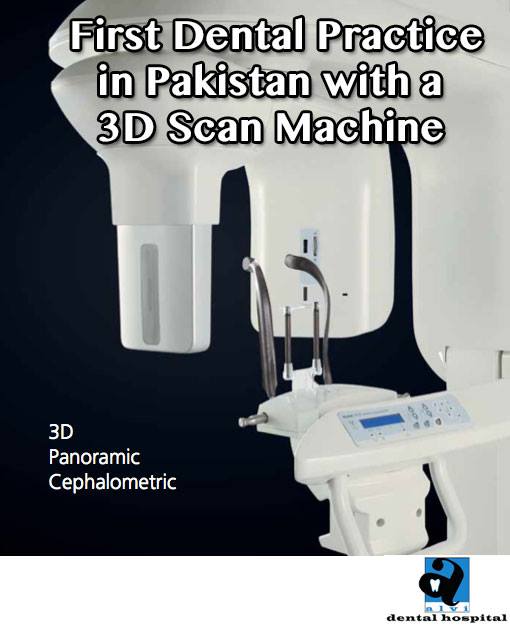 Alvi Dental Hospital is the only dental clinic to have advanced digital x-ray technology, and more recently acquires Pakistan's first ever 3D Cone Beam CT scanning machine for any dental practice in Pakistan .
The availability of a 3D machine is now considered a global standard for dental practice. The advantages are breathtaking 

Traditionally dental x-rays (a 2D image/picture) though an amazing tool has its own set of limitations, but with the advent of 3D & CBCT technology a simple tooth 3D scan can reveal far more information to the accuracy of 76 micrometers than ever before possible
Which ensures cutting edge accurate diagnosis for Root canals, Implants, Orthodontics and Surgical issues the diagnostics utility of haveing a CBCT machine is endless
From having the First Dental Microscope in Pakistan, we now can easily lay claim to having the First Dental 3D/CT machine in Pakistan
All our systems are linked to this central computerized system and all our x-ray machines which have been certified for safety by the Pakistan Atomic Energy Commission.
An example of this tool helping one of our patients can be seen in this graphic