In this day and age there is no limit to what you can do to improve your smile, it is practically the key to a successful career for everyone, if you have stained, crooked, discolored teeth, then its time to have a cosmetic makeover.  Perfect White teeth is our mutual goal
What is cosmetic dentistry?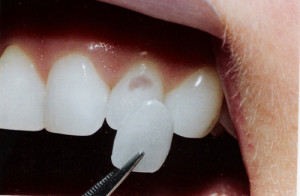 Cosmetic dentistry involves dental procedures with the aim of improving the overall aesthetics of your smile. This is often referred to as a "smile makeover", "Hollywood smile", the crookedness or discoloration of front teeth can be corrected with immediate effect to make things look 'simply great'. Whitening of teeth, perfectly matching fillings, veneers, braces and replacement of missing teeth all go a long way in restoring a charming smile. A number of dentists at Alvi Dental Hospital pride in ensuring you a satisfied smile.