The biggest hinderance for any person with crooked teeth is to have the courage to get metal braces, quite often the fear of a horrid social impact deters many from having braces, many instead choosing to live with their naturally (but crooked teeth) teeth, fearsome of the horrible wedding pictures with a "metal braces look" or even suffer work place taunting of having a "metal mouth". At times transparent / ceramic braces may help hide a bit of the "metal braces look" but it may still not be sufficient to convince you to get the treatment.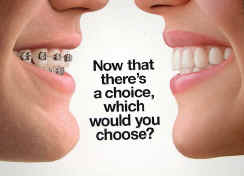 Alvi Dental Hospital is proud to have recently entered into an association with a german company to provide high-end digitally custom fabricated lingual braces which are tuned to quickly straightening of your teeth in the shortest time possible, the lingual braces are tucked in the backside of your teeth, no one needs to know you are having braces unless you deliberately open you mouth wide enough to show them, else within a short span of time, you are guaranteed to have straighter teeth. These braces are casted in Gold alloy this enables a clean and pristine treatment without any allergic reactions or discoloration of teeth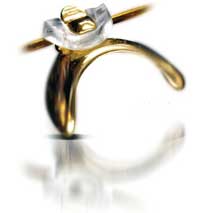 Dr. Awab Alvi has been extensively trained in the precision treatment of lingual orthodontics during his post graduate training at Saint Louis University. The classical and older designs of lingual braces were cumbersome and the overall treatment took longer then regular braces, we at Alvi Dental Hospital never truly offered this option to our patients, Until the improvement in technology to custom fabricate these lingual braces perfectly for each person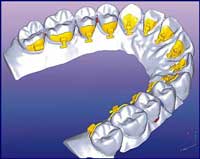 Now with drastic improvement in technology Alvi Dental Hospital is proud to be one of the first few dental practices to offer computer precision designed lingual braces for your teeth, a huge advantage of quicker treatment without the hassles and problems of the standard (older) lingual orthodontic treatment. All without no one ever knowing that you got braces, since everything was conveniently hidden behind your teeth
Come in for a FREE dental consultation at Alvi Dental Hospital, what have you got to loose, NOTHING. Discuss your dental issues and the talk is on us.